Years 7 & 8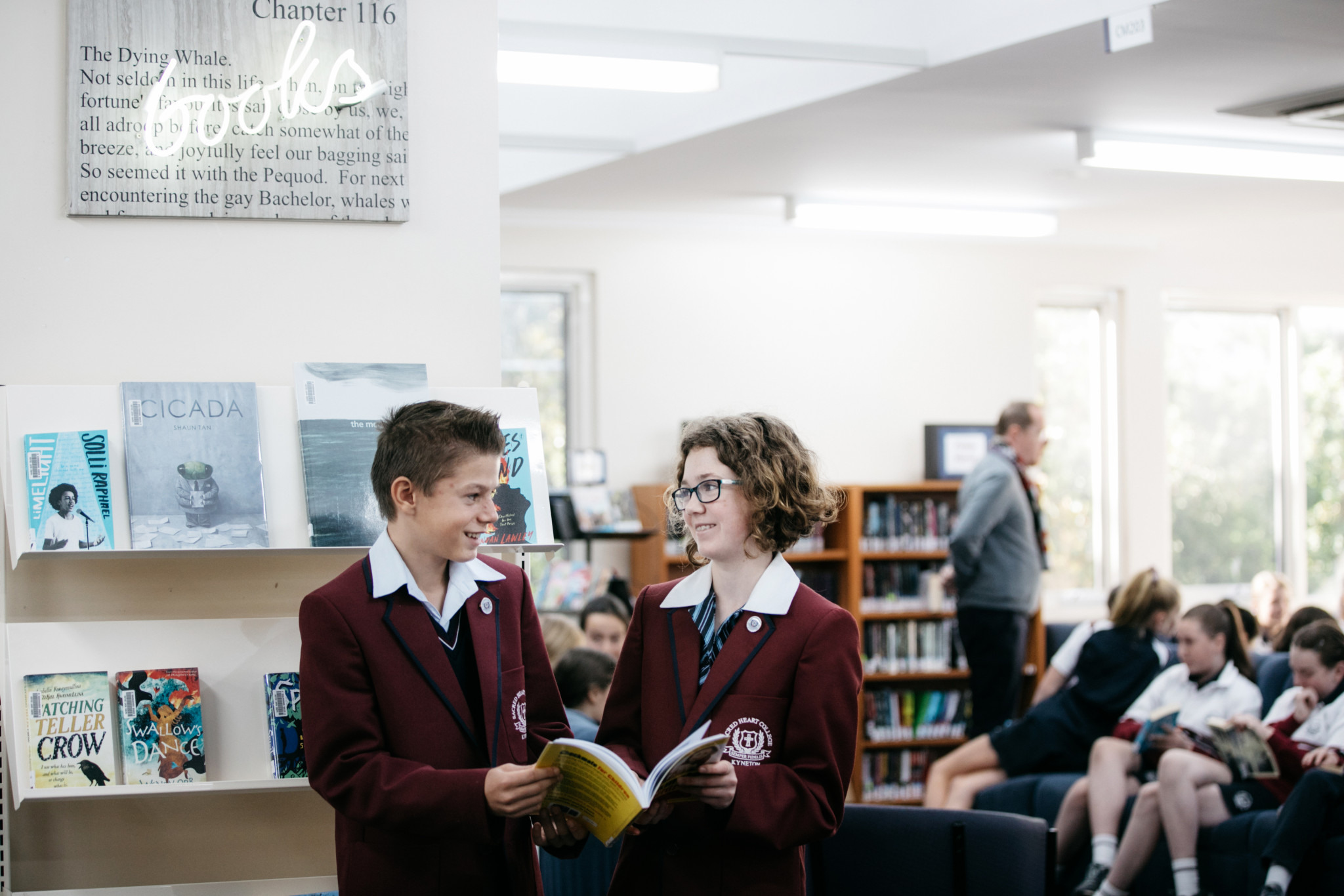 In Years 7 and 8, our students at Sacred Heart College are offered a world of experiences as they have the opportunity to develop skills, interest and knowledge across many subject areas. The core subjects, Religious Education, English, Mathematics, Humanities, Health & Physical Education, Science and either French or Japanese are studied for the whole year.

Across Years 7 and 8, students experience eight different Arts and Technology rotations :
Art
Drama
Music
Visual Communication
Design Technology
Digitech
Food technology
Robotics
Year 9
In Year 9 students have the opportunity to begin making some subject choices, while the core subjects of Religious Education, English, Mathematics, Science, Humanities and Heath & PE remain.
Students can choose electives from:
Accelerated Computing
Art
Design & Technologies - STEM
Drama
Food Technology
Interactive Gaming and Coding
Media
Music
Paddock to Plate
Textiles

Visual Communication
A major part of Year 9 is their COMPASS Project where students are able to research and develop an area of interest which is presented to the public in October in a brilliant exhibition.
Year 9 2024 Elective Options Booklet
Year 9 Projects