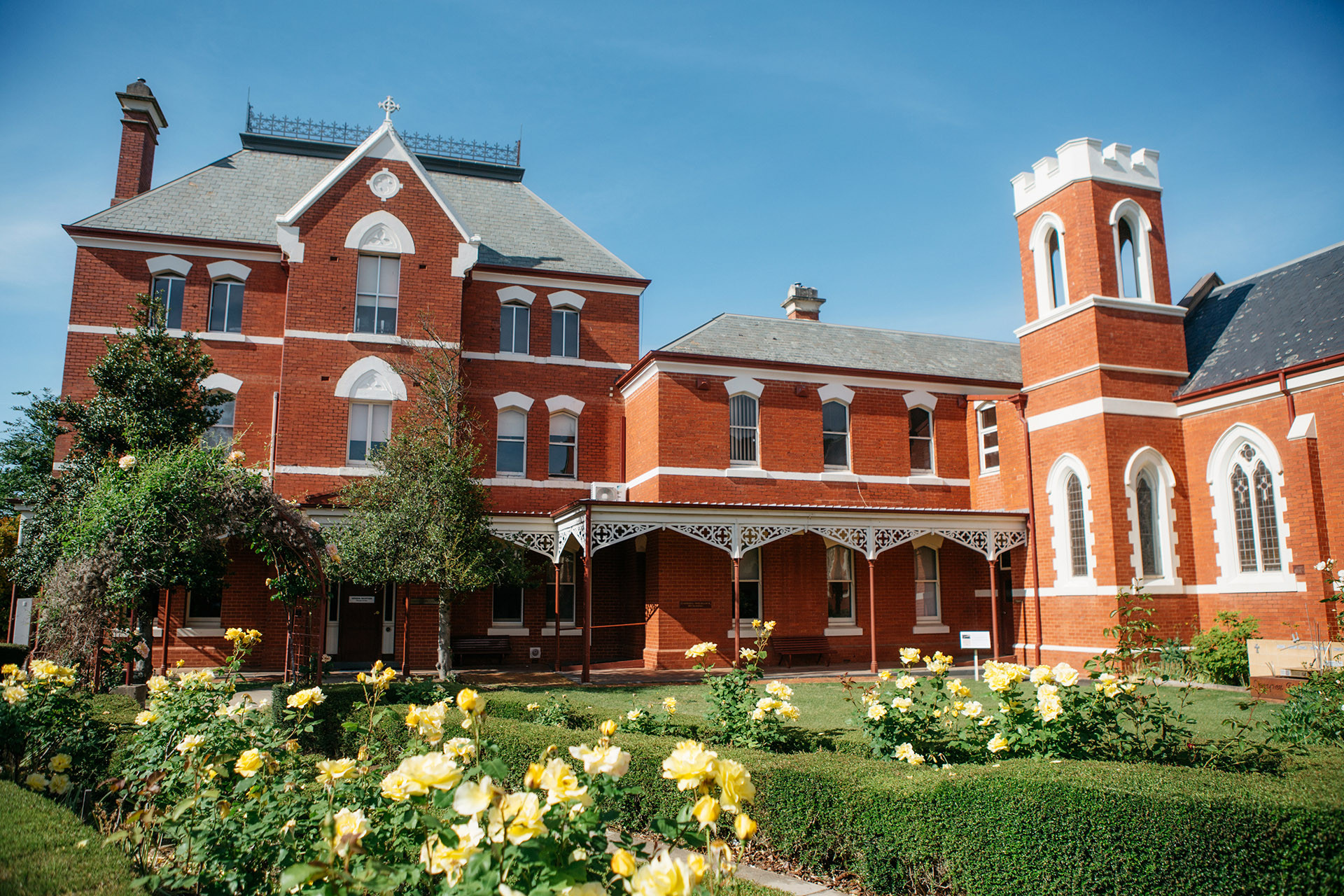 Welcome to Sacred Heart College Kyneton.
Sacred Heart College is a Catholic co-educational secondary school that offers broad-based contemporary learning and teaching for young people of the Macedon Ranges.
Our school has a rich heritage, established by the Sisters of Mercy more than 130 years ago. That proud Mercy tradition continues to be lived out through our core values, practices and school environment. The College's long association with Kyneton and its surrounding communities provides the foundations for our close relationships with local primary schools (both parish-based and local government).
Sacred Heart College is a welcoming, engaging and safe community. Our students and staff are compassionate, curious and hope-filled with respectful relationships forming the basis of our College's Wellbeing programs.
As would be expected for a school bearing the name, 'Sacred Heart', our College is Christ-centred and has as its fundamental purpose, the development of young people, enabling them to flourish and become the most fully human persons possible.
The College's contemporary learning and teaching environment provides every student with opportunities to be both challenged and supported. At Sacred Heart College, every young person will enjoy personalised and engaging education from committed and caring teachers and educational staff.
Sacred Heart College is a medium-sized secondary school with a current enrolment of just over 800 students. Our students are able to access more than 40 VCE and VET subjects as well as a broad range of viable pathways into tertiary education, apprenticeships, employment and other opportunities.
In 2021 and 2022, Sacred Heart College developed a new Strategic Plan that includes a set of ten strategic commitments across all of the key areas of the school. These aspirational statements serve as the foundations for the College's growth over the next four years.

I encourage you to explore College life as celebrated through our website and see our core values of Mercy brought to life – Compassion, Courage, Hospitality, Justice, Respect and Service.
Yours in Mercy,
Dr Darren Egberts
Principal